The Born to be Wild "experience" was great again!
The new location (a quarry) gave it it's own unique ambience…
The line-up of artists was very nice and of great variaty.
Some of the artists had added new "sound" to their repertoire, one of which even adopted "psychedelic" music. And really good !
My own performance had improved too, in the sence that a bongo player from Switzerland volunteered to support me rhythmically.
While a German girl – a semi-professional backing-singer – beautifully complemented my own voice during most of my songs.
It was a most precious musical experience to have these artists accompany me spontaneously.
That's what I like so much about these events; jamming !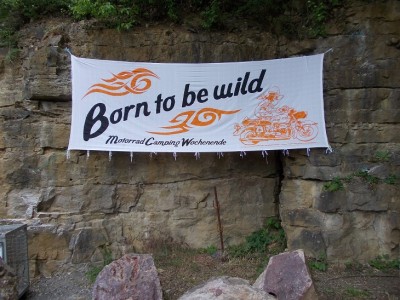 The location was in a quarry this time…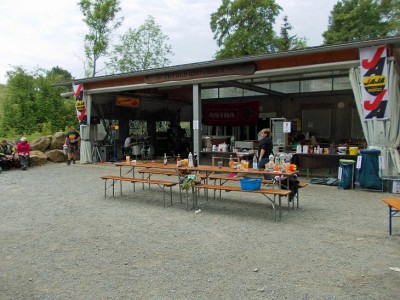 The "theatre" was a semi closed building.
But at it was sheltered least in case of bad weather.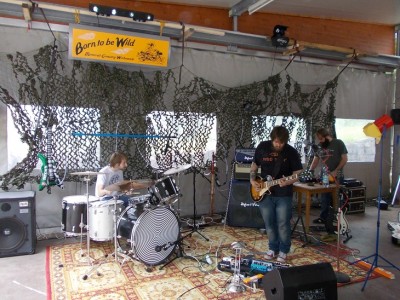 The "stage" was still an old Persian rug…!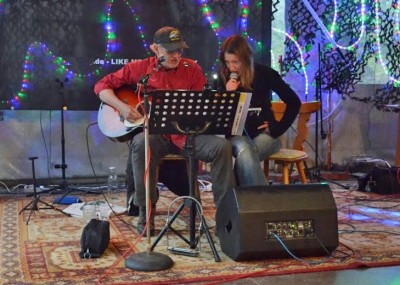 On saturday night, I was accompanied by a singer I knew from a Song slam
the year before; Melie.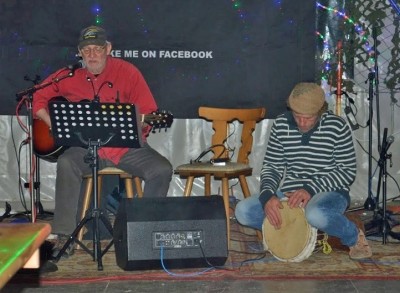 On sunday night I had a Rythmical "back-up" from a Swiss street-performer
called Daniel.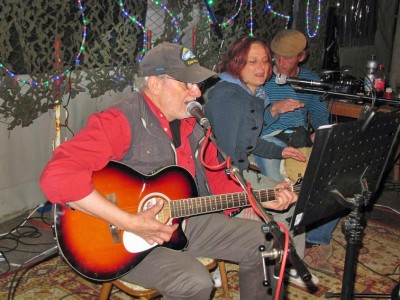 Most of sunday night another "womans voice" sang along with me.
A girl called Dimi, who used to be a backing-singer in a band.
It was a great experience.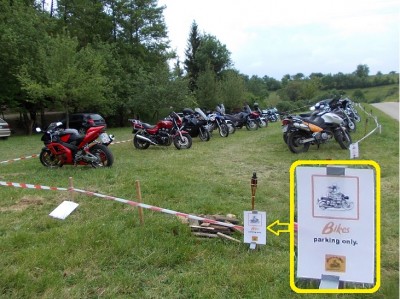 Well, it was a bikers-event after all !
====================================================