After the Born To Be Wild (in short BTBW) weekend at Witsun, in may 2015, I took part in a few "old-school" bikers camping weekends.
– Starting with a BMW-GS meeting last august in Vianden, Luxembourgh.
– Next was a Freewind meeting in Oberzeusheim, Germany in september.
– The 1-st weekend of october I was in a BMW GS-meeting in the Belgian Ardennes.
– And the last weekend of october I "closed the 2015 season" at a GS-meeting, here in Holland, not far from home.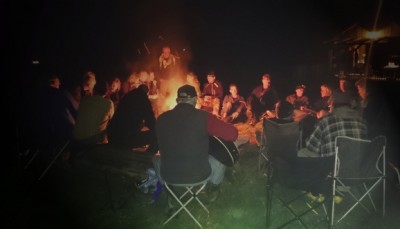 And of course I was allowed to do my act as a Bonfire Performer…
=====================================================