Here you find the links to Youtube video's of songs that I wrote and recorded.
Unfortunately I don't have any professional recording equipment, so forgive me for using a simple digital photo camera (with video facility) to make these video's.
Just "click" the picture to play the video.
———————————————————————————————————
My latest song (febr. 2016) is called: "THE BONFIRE SINGER".
Being a bonfiresinger myself, I felt that I should explain what are the goals and ambitions of bonfiresingers… in a song !
It's simple; bonfiresingers just want to make music in the open air, by a campfire.
Making the people 'round the fire feel good, comfortable an happy.
It's not about a professional, perfect performance.
It's not about making money or being famous…
It's just about… well… making music for the people. For free…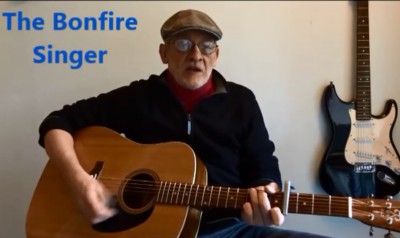 My favorite song is: "THE BALLAD OF BIKER DICKY BROWN".
I recorded it in summer 2014, exactly 5 years after we lost our biker friend Dicky.
A remarkable character and a very brave biker.
He could only use one of his arms, but that did not stop him from riding bikes.
Far from that, he was a daily commuter, and for trips, holidays and meetings he was not shy to use his motorbike; with or without side-car. And all year 'round.
On his final ride he died with his boots on.
Thank God, not in an accident, but still in a remarkable way…
Being a bit of a "bonfire-troubadour" and an all-year biker myself, I just had to write a Ballad in Dicky's Honour !
Not to pay tribute to Dicky only, but to all brave bikers, who don't have the fortune of a whole and/or healthy body, but who go out and enjoy their motorbikes anyway !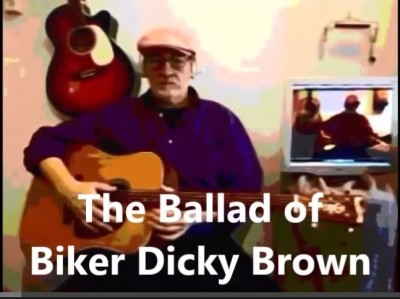 The third song is : "BORN TO BE WILD… AND FREE".
When bikers are born to be WILD, they are also born to be… FREE!
And that means free to ride and free to meet their brother- and sister-bikers.
To have a Drink and a Bite, a Chat and a Ride, and a Bonfire at night.
And let's not forget the Music… !
So once a year, at the Witsun weekend, that's what we do.
Our bikersfamily gathers from all around Germany and the neighbouring countries
(B, NL, CH), to meet in the south of Germany for a grandiose musical bikers weekend.
And that's what this song is about; for we are Born to be wild and… FREE !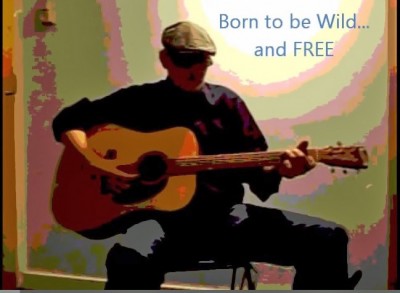 The next one is called: "BRETTEN BLUES".
After a long (Witsun) weekend at a musical biker meeting in Bretten, south Germany, it is very hard to return to everyday life.
In those "days after" I felt like a zombi, and only slowly did I manage to fight off the "empty" feeling… But not before I put this feeling into lyrics and music.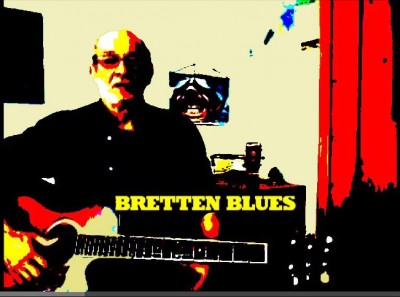 This one is about a great musical night in the "Steki Bar", in Kürnbach, south Germany.
I took part in a Song Slam one night, and the Jam-session afterwards inspired me to write "STEKI BAR SHUFFLE".
With Lyrics in "Qeutsch" (being a Dutchman's Quasi-Deutsch).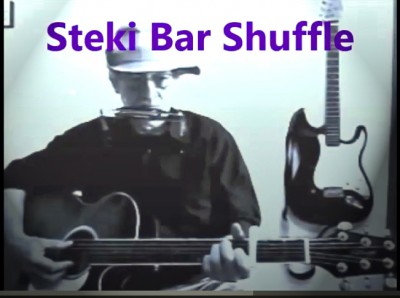 When it is not very practical to bring a guitar, like at ride-outs, there are still instruments small enough to fit in a top-case.
So during brakes we can still have some music…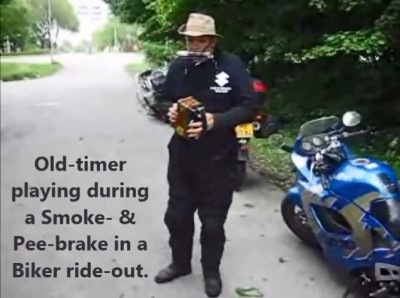 Regards,
Old-timer


=====================================================