This Witsun-weekend, like all Witsun weekends of the past 6 years, there will be a musical bikers-meeting near the town of Bretten in South-Germany.
The event is called: "Born to be Wild Bikers Camping Weekend".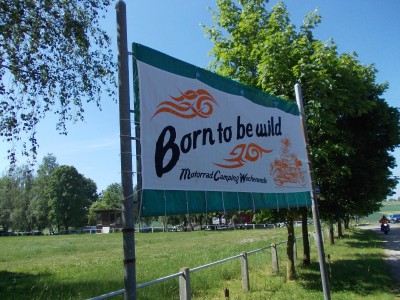 German biker friends of mine have organized a camping-weekend at a location where music will be made at a semi-indoor "stage".
Well, it is a partially enclosed building with one wall missing, so there is interaction with
the audiance enyoing a great bonfire outside.
Amplifiers and soundboxes are provided, and the performers will have a roof over their heads (and instruments), and all they have to bring is their own musical instruments.
Local bands, singers and other amature musicians will be playing music every night of the weekend, starting on friday, up untill sunday night.
For me this will be the 5-th time that I'll be bringing my "repertoire"on saturday night.
As of 2015 it will be at a new location, but just so you can get an impression of the event, I inserted a picture of a previous year.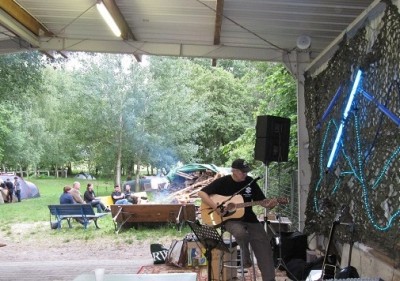 You can see "yours truly" doing a sound check, while in the background the bonfire is more-or-less being kept alive…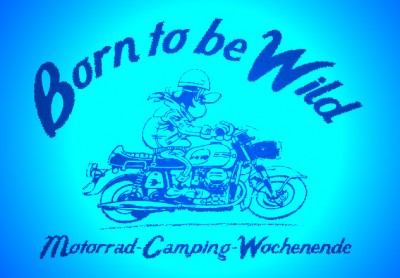 =====================================================